COFFEE
We choose to buy 80% of our coffee from Rwanda. We love the sweet and floral notes, balanced with a superb body and lasting finish that is synonymous with classic Rwandan characteristics. It really is a very special coffee when extracted or brewed correctly (which we will of course help you with). As a coffee bean supplier, quality and taste is of utmost importance to us.
Rwanda has hundreds of co-operatives that produce a wide variety of coffee. Our primary supply partner is the simply magical Ingoboka washing station. Ingoboka has to be seen to be believed (have a look at our photos taken on every visit here). The station sits on the shores of Lake Kivu surrounded by the most glorious forests and mountains. This idyllic location really does take your breath away with its natural beauty. We travel there by boat (wooden canoe) and this only adds to the magic of the adventure.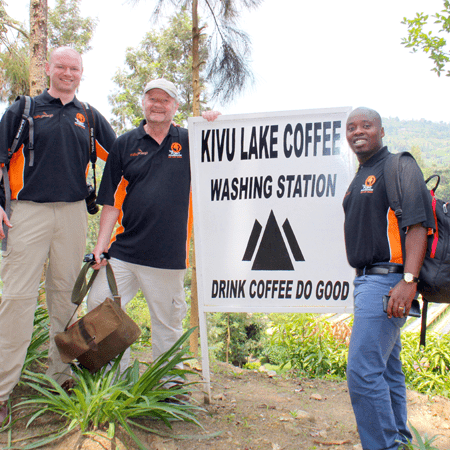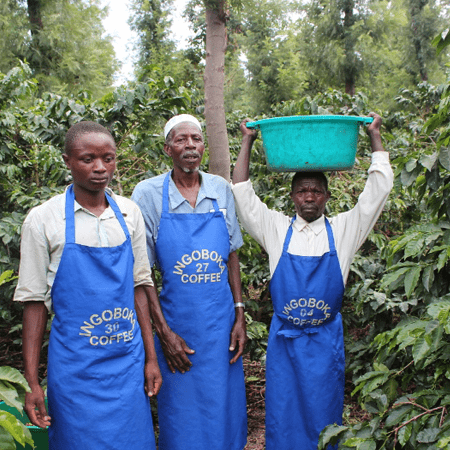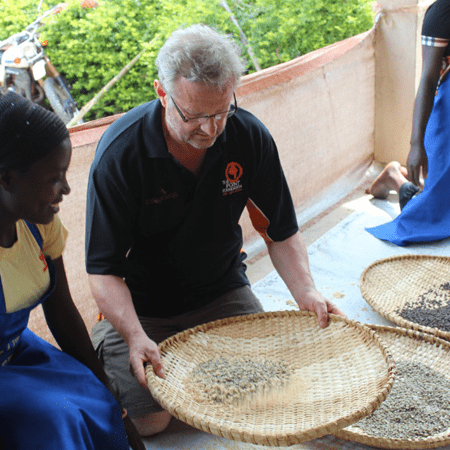 Ingoboka produce 200 tons of Grade A1 Arabica bean of which we have secured around 50 tons. We visit Rwanda twice a year not only to visit all the famers to check on quality and supply but also to check on the various community projects, meeting with teachers, children, parents and carers.
We also source fully washed Rwandan green beans from a number of carefully selected cooperatives throughout the region.
£3 from every case goes to the Point Foundation, have a look at their website here for more information or have a look at the 'Story' page.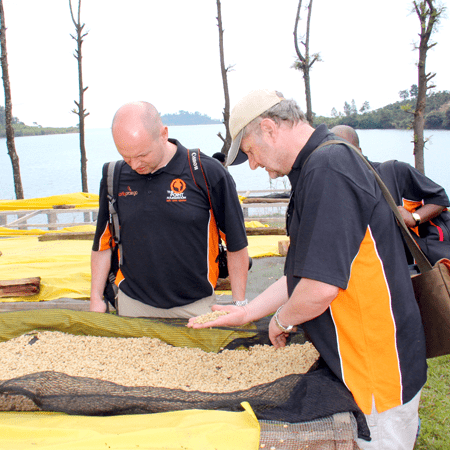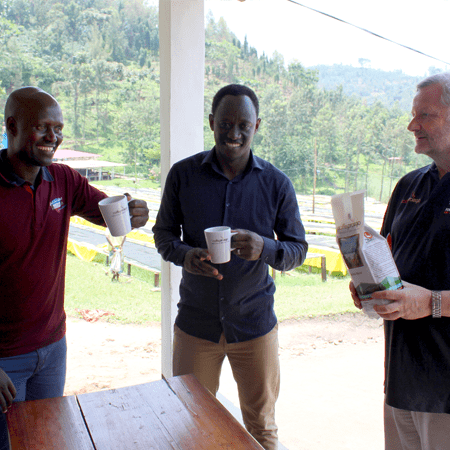 £3 FROM EVERY CASE GOES TO THE POINT FOUNDATION
PRAEGO RANGE
Our coffee can be purchased online from our partner Bev Direct
Our foil designs are unique and influenced by our sponsored art student Frank Setto whose artwork features on our coffee bags.