The 'active' Leisure Group
Fusion Lifestyle is a very well know leisure business with 92 venues around the UK.  We were tasked with helping a selected number of sites to significantly improve the offer of their café areas and introduce a range of new & innovative products.
Using a mix of high capacity bean to cup & traditional espresso machines we have helped them introduce superb quality hot drinks menus with a consistently high quality offer to their customers across 27 venues. Our focus is on the total café offer so we supply Caffe Praego coffee, a range of blended Teas, syrups, smoothies, chocolate, natural energy drinks, popcorn, porridge…just about everything needed for a high class café for discerning users.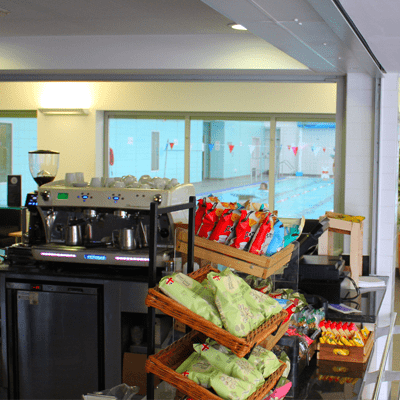 They say…
At Fusion we have worked with Hallmark & Caffe Praego for the last 3 years & are very pleased to endorse the partnership as follows:
Service
Hallmark combine service of a local company with the support of a national supplier. They are personal, adaptive & always go the extra mile. Their engineers attend our site demands, pre installation surveys & any call outs required with the upmost professionalism. The team who coordinate our orders know each site personally. This makes a huge difference to our teams.
Innovation
Hallmark & Caffe Praego are second to none in terms of supplying us with unique menu boards & advertising to suppling innovative ways to serve customer in a challenging space with strict time constrains. They aid our planning with all new sites & refurbs to ensure that the customer & our service needs are put first. I have peace of mind that any problems arising will be dealt with immediately.
Site auditing
Audits are carried out across all our sites, which have been fundamental in driving the exceptional service we expect to our customers. If any sites are problematic, an action plan is mutually agreed & supported by their team.
Training
This is personalised to every site & staff member. Training is organised as frequently as I request.
Quality of supply
10/10. All deliveries are prompt & any needs anticipated. As a group we also use Hallmark to carry some of our more unique products across the estate. This process, from contract agreement to delivery is managed entirely by them. All I need to do is say what I want and it is done.
Product quality and provenance
Given our wide ranging demographic of customers & competition on the high street, quality and provenance was the initial reason we moved to Hallmark. The money invested by their charitable team makes a real difference to those in Rwanda & even more to our customers which buy it.
Simon Finnigan
Food & Beverage Operations Manager