Caffe Praego Coffee Company was founded in 2011 by Charles Trace, combining a lifework passion for the coffee industry & his philanthropic work as Chairman of Point Foundation UK, to produce a coffee brand with a meaningful purpose.
From pick to pour, Praego's story is very individual, driven by a focus to supply the best speciality coffee, support farmers and create lasting change in their communities. Each bag of coffee is special in taste and social impact, bursting with the potential to change vulnerable lives.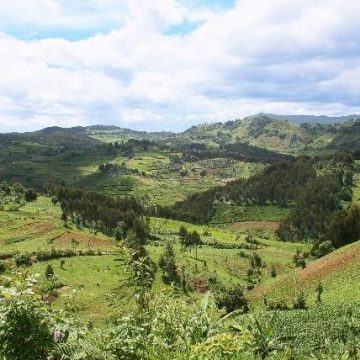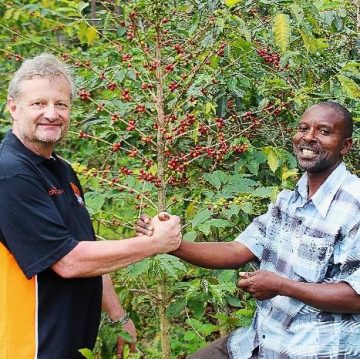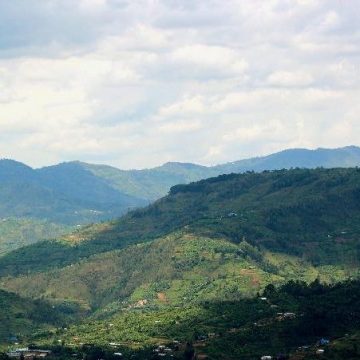 Praego's bean quest began in 2011 in Rwanda – land of a thousand hills & we buy 80% of our coffee here, nestled in the heart of sub-Saharan Africa. Nestled in the heart of sub-Saharan Africa where high altitudes, tropical rainfalls, temperate sun and volcanic soils nourish cherries into rich plump fruits. Coffee is Rwanda's second biggest export, and its exceptional quality, not quantity this tiny country offers to global connoisseurs.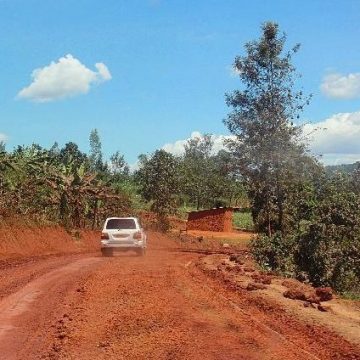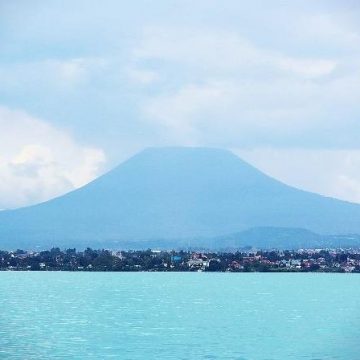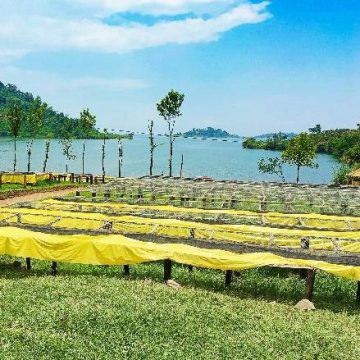 Team Praego explore Rwanda for green beans every year, bumping along dusty roads near Tanzania, climbing mountains in the West and voyaging on a northern lake beside Congo's border. Lake Kivu is a 145km inland sea and landlocked Rwanda's hidden gem. The emerald freshwaters stretch from Rwanda to the DRC, overlooked by the smouldering silhouette of Nyiragono Volcano. Here, amongst the stunning biodiversity we discovered Praego's signature beans, and formed lasting relationships with the farmers and communities.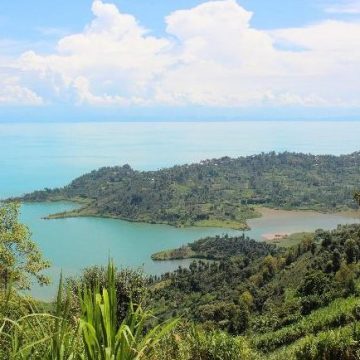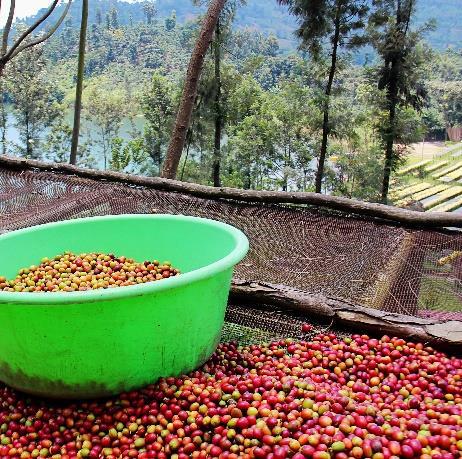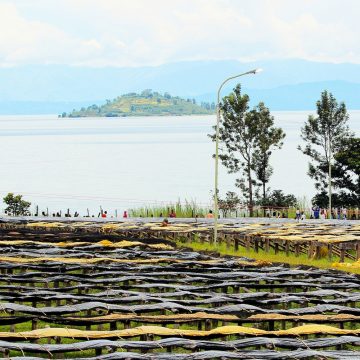 Farmer owned micro-plots dot the hillsides, where coffee trees grow under Pine & Eucalyptus forests. Harvests are taken to shoreline washing stations and dried on rows of raised African beds. In this glorious environment Kivu's coffee communities produce world class Arabica beans. Yet it's one of Rwanda's poorest rural areas, still recovering from the horrors of the 1994 Genocide Against Tutsi, when ethnic division left a million people massacred in 100 days and the country's infrastructure annihilated.
The search for quality coffee may have brought us to Rwanda, but it's the resilient character of the people in this beautiful, wounded country that has taught us so much more.