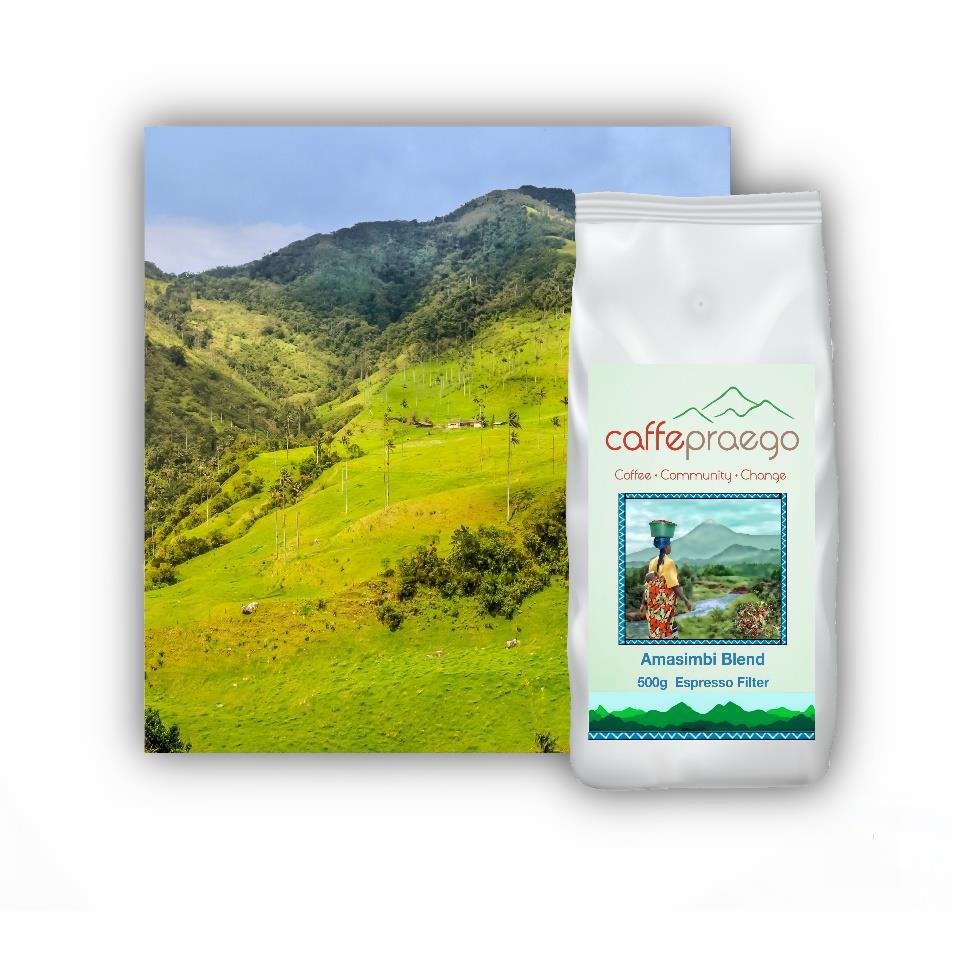 Amasimbi Blend
Roast: Dark
floral | cocoa | smooth
Varietal: Washed Bourbon & Robusta.
Amasimbi means 'mountain snow' from which pure melted waters cascade down hillsides nourishing coffee trees as they flow. Amasimbi Blend has been composed for our "Connoisseur & Speciality" customers with the finest beans sourced from our chosen cooperatives.
Profile: Full bodied with gentle acidity, finished with heavy tones of cocoa flavour. A floral and delicate coffee, well balanced and smooth, carefully crafted to appeal to all tastes. Ideal with traditional coffee equipment, offering a perfect coffee for all day drinking.
Origins: Latin America. Brazil. Ethiopia