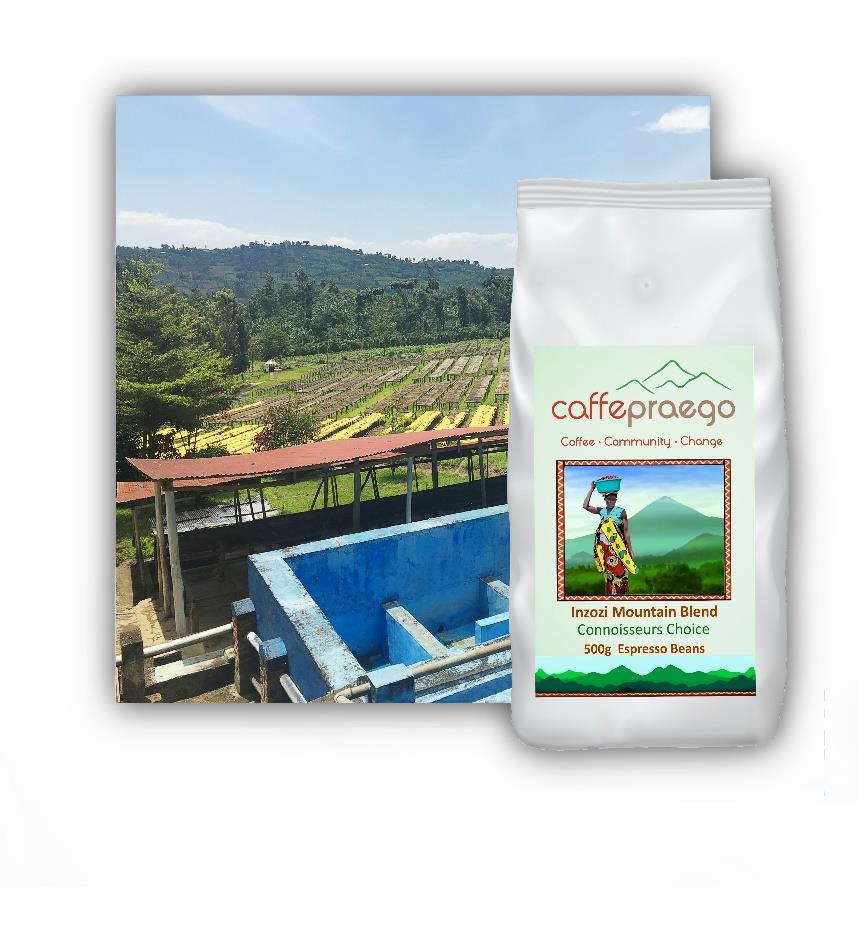 Inzozi Mountain Blend
Roast: Medium
berry | chocolate | caramel
Varietal: Washed Bourbon & Natural Robusta
INZOZI means 'dream' in Rwanda and this blend gives a silky yet creamy body with delicate floral notes, delivering a 'connoisseur's dream' and excellent for crafting a Flat White. 80% of the best Fair Trade washed Arabica Bourbon is balanced with 20% of high grade washed Robusta, all sourced from Rwandan cooperatives.
Profile: Fruity, redcurrant, and berry flavour with sweet chocolate and nut, finished with caramel. Balanced acidity & the sweetness of caramelised fruits delivers a rich complex after taste. A beautifully refined coffee that's been exceptionally well received across many venues and is a favourite at Praego HQ.
Origins: Rwanda. FT Rwanda.