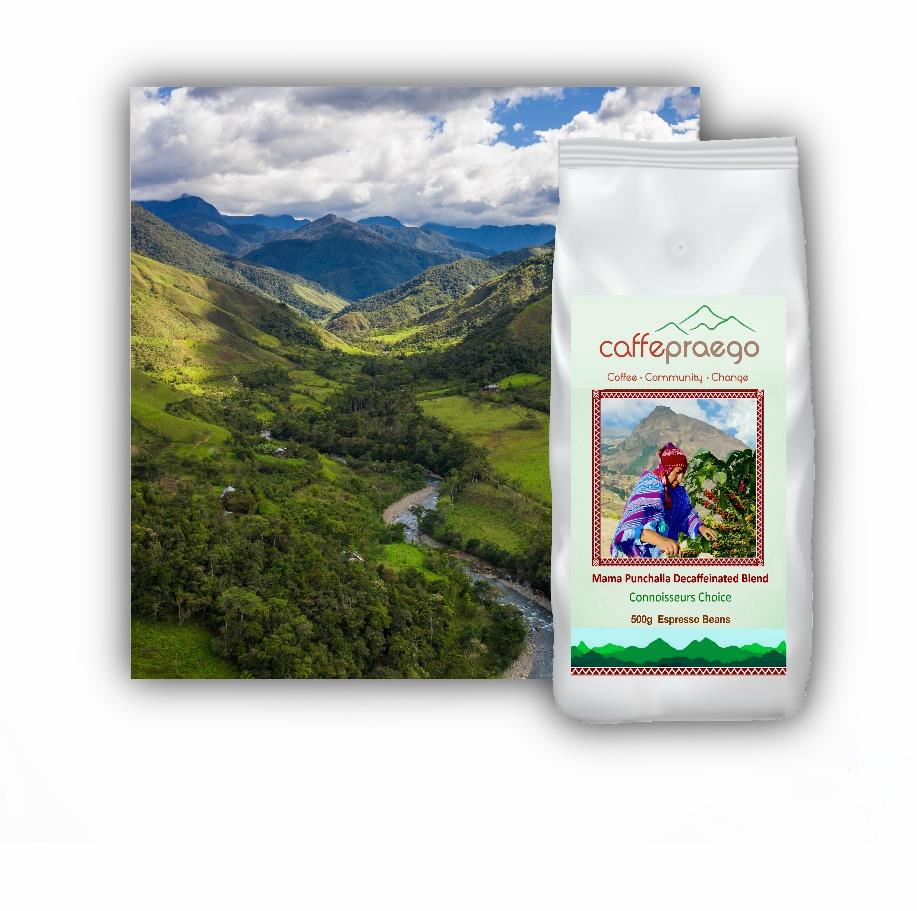 Mama Punchalla Decaffeinated
Roast: Medium
walnut | chocolate | rich
Varietal: Washed Bourbon, Catimor, Caturra, Pache.
Punchalla translates as 'a bag of fruit', which coffee cherries are of course! A premium decaffeinated coffee with a rich crema and lasting chocolatey finish. Our Fairtrade Certified Decaffeinated comes from the Andean Mountain ranges in Peru, where shaded coffee trees grow high in cloud forests bordering the Amazon jungle. Green bean is directly sourced from 4 co-operatives who produce consistently high quality Arabica. Unlike standard decaffeinated, caffeine is not removed with chemicals. Instead, coffee is soaked in highly compressed C02 and caffeine extracted through reusable carbon filters. This preserves all the bean flavour and is the most econatural form of decaffeination.
Profile: Rich walnut and chocolate notes with a smooth mouthfeel and soft acidity. A clean, silky and nutty coffee, with just the right amount of sweetness – making it an exceptional 'Connoisseur's Choice'.
Origin: Peru