The 'dramatic' Theatre Group
We have worked with HQ Theatres & Hospitality 14 venues around the UK for 7 years. Initially they were using a well-known Italian retail brand; however the team were disenchanted with their sales. We worked with them to address this by introducing Caffe Praego to achieve their business targets. By implementing Caffe Praego we significantly improved their CSR strategy.
Through intensive on-going training & audits, bespoke marketing products, café redesigns, promotions & close account management we are proud to report café product sales have increased 25% year on year.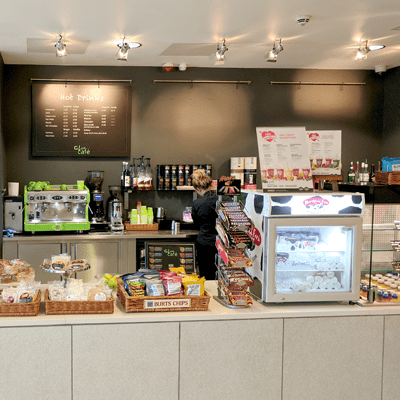 HQ Theatres & Hospitality have worked closely with Hallmark & Caffe Praego Coffee as our business has grown & as it has evolved, so has our partnership. Our business is diverse, dynamic & fast paced & therefore our strategic partners must be agile, innovative & hardworking. Charles & his team more than meet this criteria & are relentless in their pursuit of excellence; they constantly & effortlessly adjust to our business needs & are integral to the continued success of our hospitality business. The quality & provenance of their product is second to none & their culture of customer service is outstanding. We are very proud of our partnership & would not hesitate to recommend them to any organisation.
Julian Russell – Chief Executive
HQ Theatres & Hospitality