The 'trendy' University Student Union
Queen Mary Student Union home to 25,000 students has been a fantastic project to work on. We were invited along with 4 other much larger coffee companies to present our offer to them as part of a change of offer in cafes across their estate.
After tasting the Kivu blend they were really impressed with how delicious it was and saw it as the perfect fit. The ethical sourcing along with the Point Foundation partnership reinforced their decision.
Today they have seen a whopping 50% increase in their sales & media interest about the community work from the students has exceeded all expectation.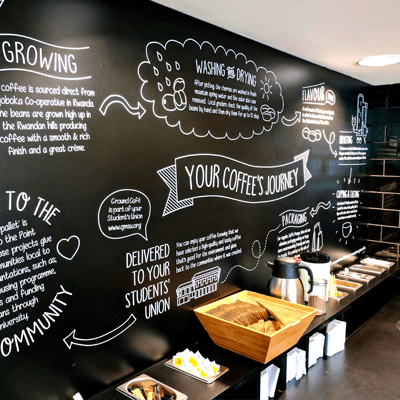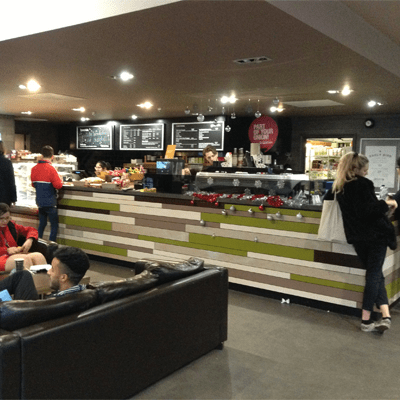 They say…
It's a rare & wonderful thing when you combine work, pleasure, passions, & a link to an initiative that we can be 100% confident will directly make a  massive difference to those trying to build a better future.
As well as this, the coffee tastes REALLY  good & I'm truly touched that every box of coffee we sell directly donates funds to support the schooling of orphans & children with disabilities.
The soul is uplifted when we read the updates & see the photos of how kids in Rwanda progress through schooling with the support of QMSU.
The coffee cooperatives supplying the beans also have an incredible story to tell & our coffee supply partner Caffe Praego (who source the beans  direct from the farms) keep our teams & customers regularly updated through information & launch days as wells as newsletters.
We are delighted with the partnership enabling both QMSU & Caffe Praego to "give back" & make such an incredible difference to those much less fortunate than ourselves.
Mike Wojcik 
Chief Executive Officer
Queen Mary, University of London Students' Union